NC Teams Contending At National Championship
Two high school teams from North Carolina have embarked on a journey that will create memories for a lifetime. Chris Chavez and Ethan Howard from Clayton High, along with Tyler Dunn and Matthew Shrewsbury from Beddingfield High, are competing this week in the Bassmaster High School Championship presented by Carhartt.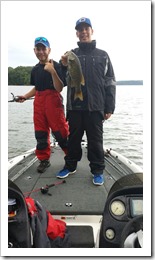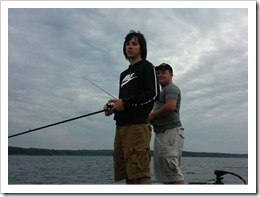 Hosted by Bethel University, the event will take place on the waters of Kentucky Lake and Carroll County Reservoir near Paris, Tennessee. A total of 58 teams from 33 states have converged to test their angling skills for the chance at not only holding the championship trophy, but their share of over $66,000 in scholarships.
Both teams were able to get some valuable time in on the water both Monday and Tuesday during the official practice days. The tournament days are Wednesday through Saturday and will consist of cuts after day two and day three that will eliminate teams from competition.
For more information on this unique event and to follow the action, visit Bassmaster.com or click here to be taken directly to the site.
Comments
comments