Thomas Tops NC B.A.S.S. Nation Anglers At Divisional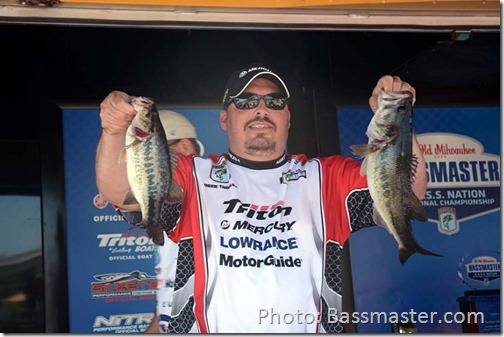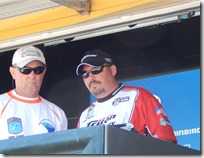 Roger Thomas of Snow Hill, NC bested thirteen other NC B.A.S.S. Nation competitors during the 2015 B.A.S.S. Nation Southern Divisional Championship held on the Pee Dee River basin located near Georgetown, SC.  After only having four fish for 6lbs – 1oz and landing him in 5th place in the team standings after day #1, Thomas slowly marched forward with a 7lb – 15oz limit on day #2, moving him into 2nd place in the team standings.  On day #3 Thomas put together another five fish limit weighing 7lbs – 6oz to edge out day #2 leader Carson Orellana by only 13oz to take home the trophy and earn his way to the B.A.S.S. Nation National Championships held later this year in Louisiana, putting Thomas one step closer to a Bassmaster Classic appearance.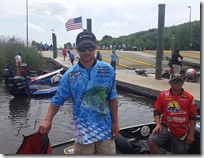 Carson Orellana of Mooresville, NC was a contender throughout the three day event.  Coming from the youth ranks among the B.A.S.S. Nation competitions and collegiate levels, Orellana proved his dedication and commitment to the sport by landing in the 2nd position after day #1 with a five fish limit weighing 8lbs – 5oz, only one ounce behind day #1 leader Phil Bain.  Orellana took over the top spot on day #2 with another five fish limit weighing 6lbs – 14oz.  However, on day #3 Orellana was only able to bring three fish to the scales weighing 5lbs – 6oz, thus opening the door for Thomas to take the win.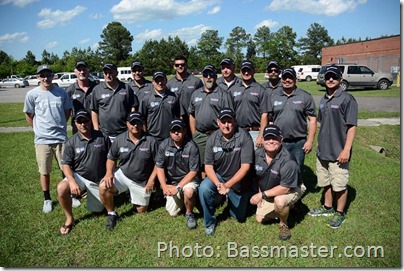 The 2015 NC B.A.S.S. Nation Anglers the represented team North Carolina during the events were Roger Thomas, Carson Orellana, Mark Swink, Phil Bain, Scott Hamrick, Joshua Lanaville, David Swain, Rob Digh, Jerry Craig, Adam Richardson, Chuck Camp, Chuck Murray, Jeff Narron, Richard Cooper, Randy Groves, Lenny Smathers, and our NC B.A.S.S. Nation High School anglers Sammy Camut and Griffin Barnes.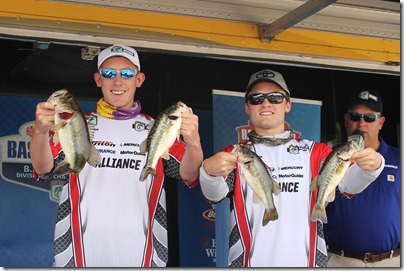 Complete details for the event, along with photos and standings can be found at: http://www.bassmaster.com/tournaments/2015-bass-nation-southern-divisional
Additional images captured throughout the event can be viewed at: http://www.myrtlebeachonline.com/sports/outdoors/article19260648.html
Great video coverage as well:
Comments
comments