NC Anglers Finish 5th At National Championship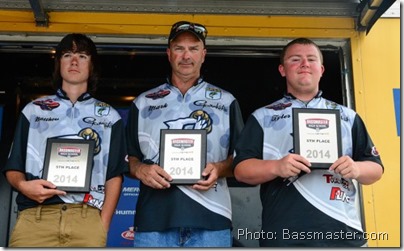 Tyler Dunn and Matthew Shrewsbury showcased one heck of a roller coaster ride during the inaugural B.A.S.S. High School National Championship on Kentucky Lake and Carroll County Reservoir. After a disappointing day #1 On Kentucky Lake, the pair were well outside of the top 30 and needed to make up plenty of ground in order to continue fishing after day #2. Digging deep into their box of angling skills the duo bounced back with a strong performance during day #2 on Kentucky Lake and ended up in the 27th position, earning the tandem a spot in the next leg of competition.
With a move of venue to the Carroll County Reservoir on days 3 and 4, the scores were reset to zero for the thirty teams that would start the second leg of this championship event. Dunn and Shrewsbury were all smiles at weigh-in as the teammates walked off stage in first place and easily bypassed the top 10 cut for the final day of the event.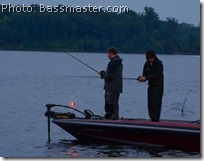 With the last day of competition to go, the pair had to overcome the pressures associated with their newly earned spot at the top of the leaderboard, ignore the numerous ESPN camera boats chasing the top 10 angling teams, and simply focus on catching fish for one more weigh-in period. "It was a tough day for them" said Mark Williamson, boat captain for Dunn and Shrewsbury. "Matthew had made a very long cast and hooked up with a five pounder. With that fish biting on such a long cast it was hard for Matthew to get a really good hook-set and the fish came up near the rear of the boat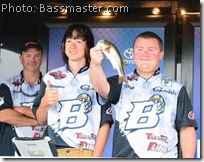 and simply threw the lure. It was a devastating blow to the two anglers." After some time reflecting on the disappointing moment, Williamson focused on helping bring the two anglers back mentally and keep their spirits up for the remaining hours of the event. The tandem did manage several other bites, but were only able to bring one fish to the scales by days end, ultimately landing the team in the fifth position.
For more information, photos, and stories from this event, visit Bassmaster.com or click here to be redirected to the Bassmaster web page.
Comments
comments